We arrived in duubai arround 4pm, through a haze that obscured the view of the city just enough to make it mysterious. The first sight of the city is quite amazing, with the Burj Khalifa towering way above everything elese. It makes all the other buildings look small, but we were soon to find out that is far from the situation.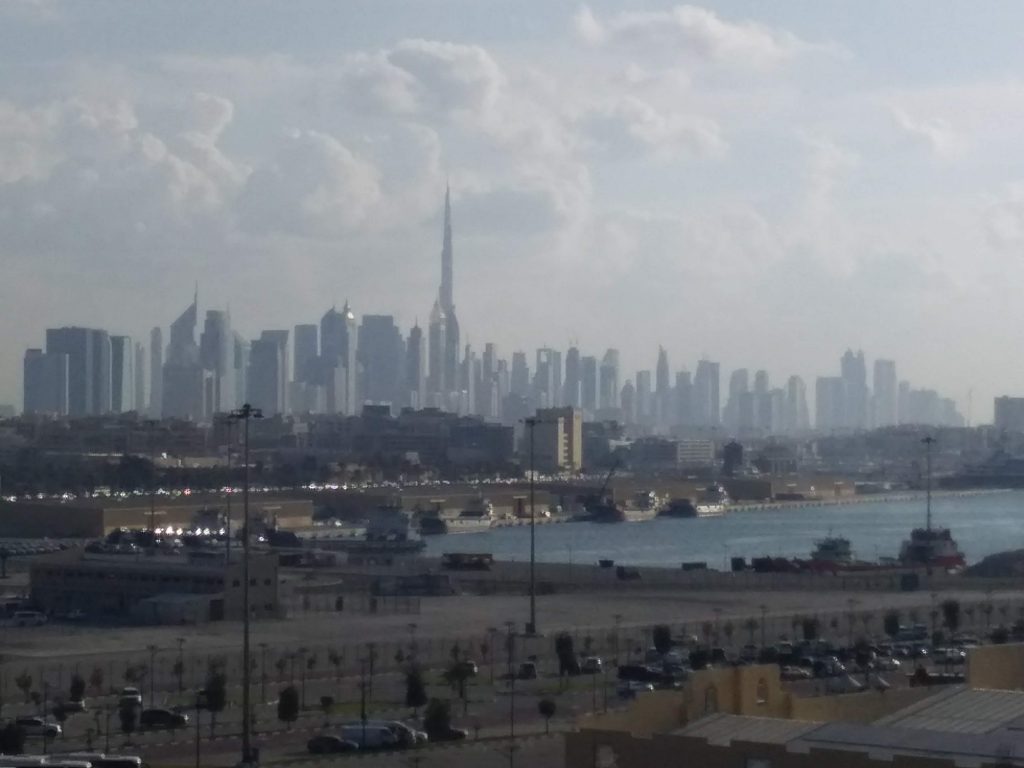 We left the ship for a few hours, taking the ships shuttle bus to Burjaman Mall. This is a seriously big, spread out city.
Back on board it was party time – New Years Eve.